Reducing Accidental Injuries
Safe Kids Inland Empire's Coalition focuses on reducing accidental injuries to children. We concentrate our efforts on several risk areas for children and specialize in providing safety prevention education on many of the following topics. Please contact Michelle Parker at mparker@llu.edu, if you are interested in a presentation.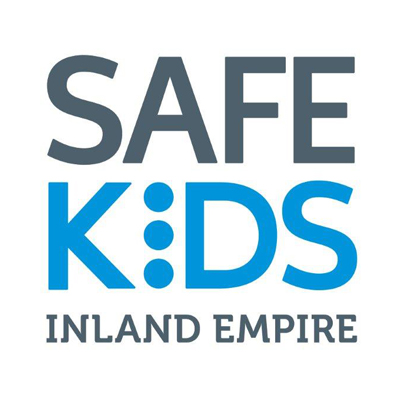 Water safety
Poison prevention
Fall safety
Bike/wheeled sports/helmet safety
Fire/scald/burn prevention
Safe sleep for infants
Heat stroke prevention
Never leave your child alone/in and around car safety
Child passenger/car seat safety/occupant protection
Sports safety
Home safety
Furniture/TV tip-over prevention
Pedestrian safety
Carbon monoxide safety
Choking/strangulation prevention
Button battery safety
Boating/lifejacket safety
Safe Kids Buckle Up Van
The Buckle Up Van is available to be used by the community to hold a car seat check up event. The van is equipped to hold a check up event at your location. To request a check up event in your community, an event request form must be filled out 60 days prior to the event. For more information, you can contact Michelle Parker at 909-558-8118 or email at mparker@llu.edu.
Child Passenger Safety
All children ages 12 and under should be properly restrained in a back seat on every ride. Choose the right restraint for your child and make sure you're using it correctly.
Infants should ride in rear-facing car seats as long as possible. Children must be properly buckled in a car seat which is rear-facing until age 2 or weigh 40 pounds or more. 
Children who are over 2 years old and can no longer ride rear-facing should ride in forward-facing car seats secured with harnesses.
Children who have outgrown their forward-facing seat by height and/or weight should be correctly secured in belt-positioning booster seats or other appropriate child restraints until the adult lap and shoulder belts fit correctly. Children age 8 or older, OR 4'9" tall or taller, may use the vehicle seatbelt if it fits properly with the lap belt low on the hips, touching the upper thighs, and the shoulder belt crossing the center of the chest. 
---
Our certified child passenger safety technician can help you properly install and use your child's car seat. For a free appointment by video/conference call, email Mparker@llu.edu.
---
Car Seat Safety
Any car seat must be installed and used according to the manufacturer's instructions and vehicle owner's manual.
Check www.recalls.gov for car seat recalls.
Return the product registration forms for all new car seats to the manufacturer to ensure you will be notified of any recalls.
Only use a seat with all parts, instructions and labels.
Check www.nhtsa.dot.gov to see if a car seat that has been in a crash passes National Highway Traffic Safety Administration's test for continued use.
Traffic and Child Restraint Use Laws
All 50 states and the District of Columbia have child occupant protection laws, which vary widely in their age requirements, exemptions, enforcement procedures and penalties. Many states have improved their laws to require some older children to ride in booster seats, and some require children of certain ages to ride in the rear seat of a motor vehicle. Visit the California Department of Public Health website to learn about current child passenger safety laws in California.