Welcome from the Primary Care Track Associate Program Director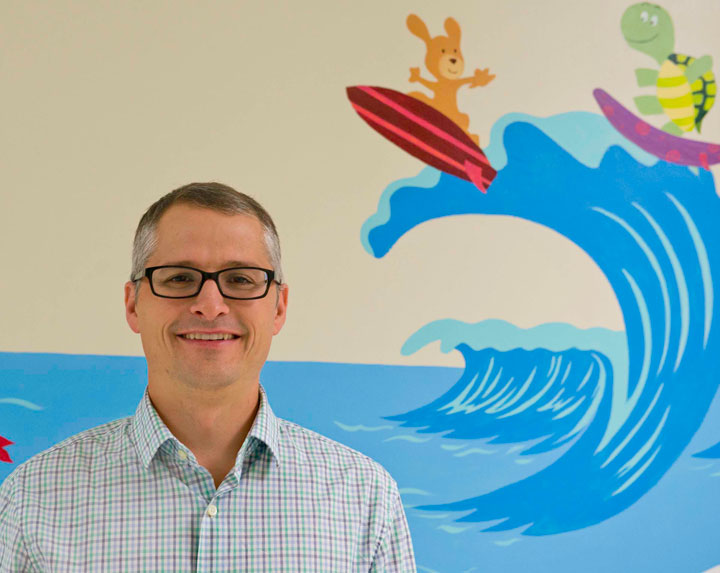 I am pleased you are considering a career as a pediatrician. The Pediatric Primary Care Residency Training Program, a collaborative effort between Loma Linda University, Riverside University Health System and the University of California, Riverside. This program will offer you the opportunity to train in a world renowned Children's Hospital, a state of the art county facility and various ambulatory settings to fully prepare you for a career as a general pediatrician. The pediatric faculty at RUHS are employed by Loma Linda University Children's Hospital and are highly committed to providing excellent patient care while training the next generation of physicians. Each faculty member has a particular area of interest in improving the educational curriculum for the residency program and a desire to make it feel like home for our residents.
In an age where physicians often feel as if they are a cog in a machine, our program is very interested in the personal wellness of each physician, both at the faculty and resident level. Loma Linda has a commitment to "to make man whole" and this applies not only to patients but to our healthcare team. This approach extends in how we support our residents with an environment that feels very much like a family. We have regular small group discussions on topics to encourage wellness both outside of work and in the work environment because we believe physician wellness is critical in making our patients whole.
Our department consists of faculty and residents with a wide diversity of beliefs and religious preferences who share a central commitment to provide excellent and compassionate patient care as a pediatrician. We recognize that there are many factors which affect a patient's health including social, psychological factors and spirituality and want to make sure all are addressed.
The patient population in this area offers a wealth of opportunities to learn in pediatrics. It is a very diverse patient population with over 25% of the region's population under 18 years of age. Riverside County is adjacent to San Bernardino County and is collectively known as the "Inland Empire". Our two hospitals sit 17 miles from each other, one in each county. The Inland Empire boasts the 3rd most populous area of California and there is no lack of interesting patient encounters to learn from. Our program is interested in applicants from all backgrounds who approach training with curiosity, passion, humor, teamwork, and a dedication to excellence. The pages that follow detail some of the features of our program and the local area. I hope that you will call or visit us soon.
Chad Vercio, MD
Internal Medicine-Pediatrics
Assistant Professor of Pediatrics
Associate Program Director
Loma Linda University Pediatric Residency Primary Care Track
Chair Department of Pediatrics at Riverside University Health System