Loma Linda University's motto, "To make man whole," expresses our emphasis on the social and spiritual aspects of the patient and family as well as their physical needs. Our department consists of faculty and residents with a wide diversity of beliefs and religious preferences who share a central commitment to provide excellent and compassionate patient care.
Residency Options
The Loma Linda University Children's Hospital Residency Program is dedicated to excellence in both our resident education and patient care.
Learn more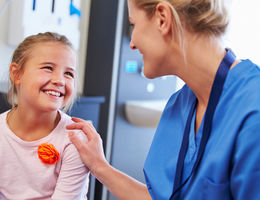 Loma Linda University Children's Hospital offers you the most complete and established new graduate program available.
Learn more