COVID-19 - APPOINTMENTS AND PROCEDURES
Your child's health and safety is still our top priority. Appointments are available as video visits, phone calls or in-person visits as needed, with the same safe, world-class care you expect.
When your child requires intensive cardiac or cardiothoracic care, you need a skilled,  compassionate ICU team by your side. At Loma Linda University Children's Health, you can count on us to walk with you during these critical moments of your child's heart care journey. 
Why Choose Us for Pediatric Cardiac ICU
Dedicated cardiac ICU – Our 14-bed cardiac ICU is specially designed to meet the most critical pediatric heart needs before and after surgery. 
Critical care specialists – Our critical care specialists are available to your family 24/7 during your child's time in the ICU, and there is an additional critical care specialist in-house at all times. Subspecialty access is all under one roof as well, keeping your child's care team within one unified network of providers. 
Range of treatments – We offer a full complement of medical and surgical therapies for acute and chronic heart failure in children, including mechanical support (ECMO, LVAD) and pulmonary artery banding as an alternative to mechanical support.
No transfer of care – Our surgery patients remain in the pediatric cardiac ICU for their entire stay. This is more convenient than a step-down unit – and, more importantly, it ensures the same cardiac team will care for your child from admission to discharge. 
Keeping Families Together 
We pride ourselves on keeping families together throughout the cardiac ICU experience. Unlike many children's hospitals, we are intimately associated with our labor and delivery area so that mothers and infants remain in the same facility after birth. All the critical decision making happens under one roof, helping families to feel less isolated and more involved in their baby's care plan – from birth, to surgery, to cardiac ICU care.
Because the comfort of our families is a top priority, each room includes space for parents to stay overnight with their children. Families who require temporary relocation while children receive care have access to the nearby Inland Empire Ronald McDonald House. 
We aim for optimal outcomes with shorter ICU stays whenever possible. Our pediatric cardiac ICU stays are significantly less than the national average. 
Cardiac Care for Life
We have structured our program to provide cardiac care from prenatal diagnosis to birth and through adulthood. All of our congenital heart disease families have access to transition planning into adult cardiology when the patient turns 18. If your child is nearing this milestone, we encourage you to take advantage of this formal planning service.  
No matter where you are in your child's heart care journey, we're here to help.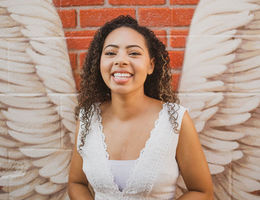 At age 15, Lexi was diagnosed with a rare form of restrictive cardiomyopathy. Swift intervention from our cardiac team, a heart transplant and the hope of her loved ones saved her life.
READ LEXI'S STORY