We're growing to meet the needs of our community better. Opening this summer, the new Children's Hospital Tower will profoundly enhance the experience we provide patients and families. Your journey begins in the wide open, welcoming lobby area and continues as you benefit from new areas and expanded services.
Children's Hospital Tower Highlights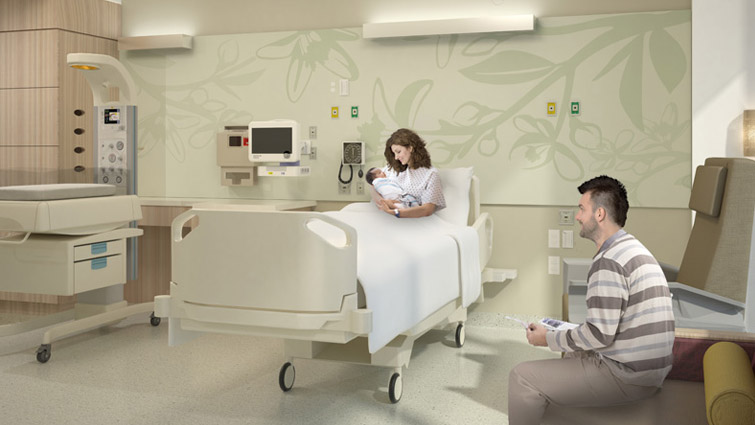 San Manuel Maternity Pavilion
Located on the fifth floor, our new San Manuel Maternity Pavilion will house our existing mother and baby services in addition to these patient-focused features.

Private Patient Rooms For comfortable, family-focused labor and recovery

Well-Baby Nursery For newborn care and monitoring
High-Risk Patient Rooms To treat high-risk pregnancies and postpartum complications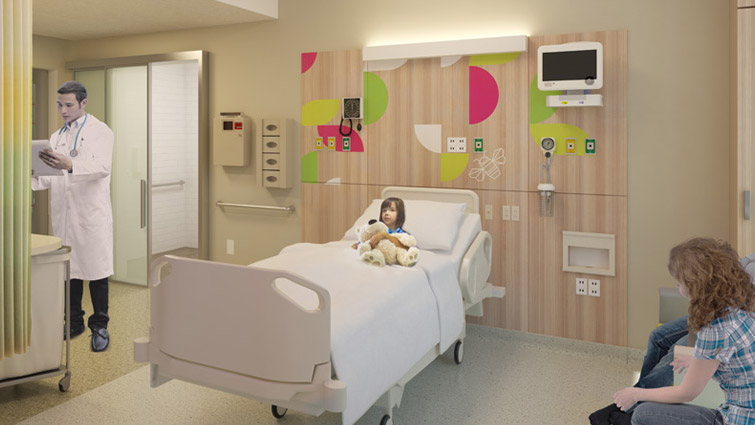 New Inpatient Rooms
Inspired by our commitment to whole-person care, these new environments have been designed to maximize comfort and promote healing for children and teens.

Private Patient Rooms To give children space to heal

Overnight Space for Parents For patient comfort and parents peace of mind

Children's Tower School Room So your child can keep up with school work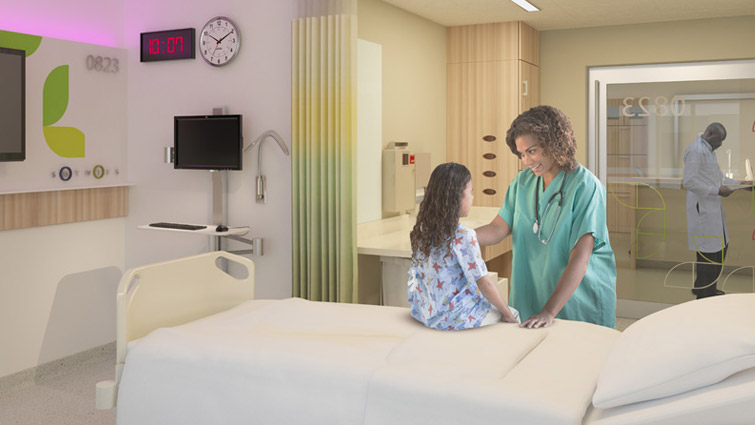 Additional Clinical Care
When kids require specialty care, we'll have more ways to provide what they need. Our goal is to be the regional leader in offering these standout services.

Pediatric Emergency Department Emergency treatment where kids come first

Pediatric Inpatient Care When your child's condition requires overnight care

Children's Cardiovascular Lab To care for pediatric heart conditions