Out of extra precaution, Loma Linda University Health has made the difficult decision to cancel all in-person classes until April 30, 2020, or until further notice.
We want to continue to support and encourage you. The Birth and Beyond team is working diligently to create online Zoom support for the Monday, Wednesday, and Friday support groups as well as the All About Newborn, Breastfeeding Basics and Childbirth Preparation classes. Please continue to check this site for updates. We appreciate your understanding during this time.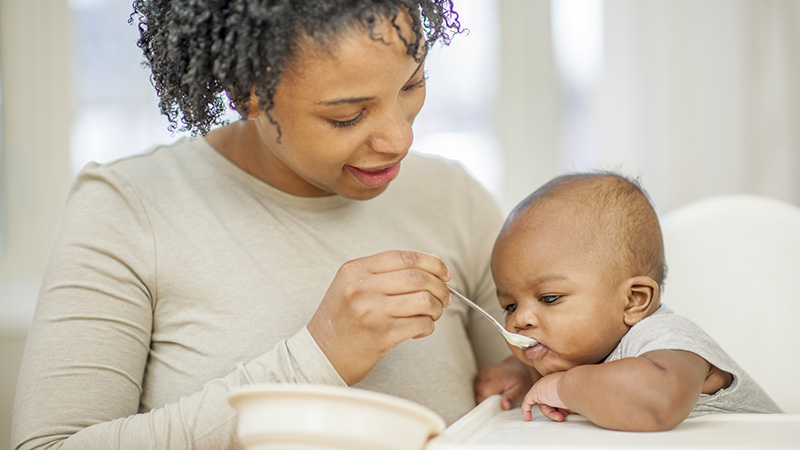 It's Time to Eat
This class is designed for new parents who are getting ready to start solids with their 6-12 month old baby. In this class you will learn:
How, when and what to feed your baby
Healthy, fun and safe ways to feed your baby and toddler
Sign language words related to eating
How to safely, quickly and easily prepare and store your baby's food. We will calm your feeding fears and make mealtime more enjoyable for mom, dad and baby!
2020 Classes
How to Register
Register for your class by choosing from the date options above. If applicable, be sure to have your credit card ready for payment.
You will receive a confirmation email; please bring it with you to class.
For registration or payment concerns, please call 909-558-3500
Refund requests must be submitted no later than 2 days before the class date.
If your class is cancelled due to low enrollment, we will notify you.
There are no classes on holidays.
Need more information? Call the Birth & Beyond Education and Maternity Tour informational line: 909-558-4000
Unless otherwise noted, classes are held in the Birth and Beyond Education Center:
Birth and Beyond Education Center
11215 Mountain View Ave, Suite 179, Loma Linda, CA 92354