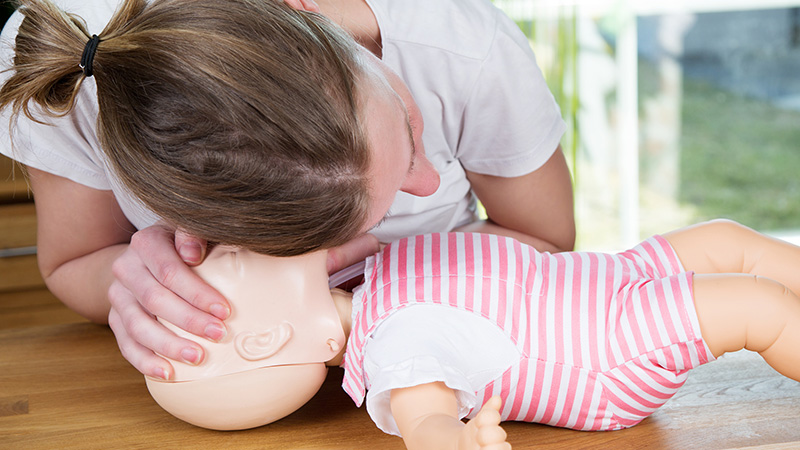 Infant & Child CPR
A hands-on class designed to teach caregivers the life-saving technique of cardiopulmonary resuscitation appropriate (CPR) to be used on newborns through eight years of age.* Skills are reinforced by practice on mannequins. Choking, childproofing and SIDS are also discussed.
*This class does not CPR certify you. If you are interested in CPR certification, please call our life support education department at 909-558-4977.
Class Information
Find a class that fits your schedule, search Birth and Beyond through the link below.