Riverside University Health System (RUHS) Overview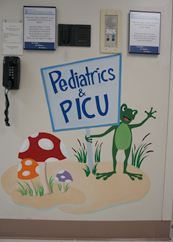 The Riverside University Health System (RUHS) is located in the City of Moreno Valley, centrally located and accessible for all areas of Riverside County.  Located just 17 miles from Loma Linda University Children's Hospital, we enjoy the same weather and recreational choices that are listed on the categorical web site.
With more than a 100 years old tradition, RUHS also has a new modern, seismically compliant building which opened in March 1998. The Medical Center is a 520,000 square foot state-of-the-art tertiary care and level II adult and pediatric facility, licensed for a total of 439 beds.
RUHS has 362 licensed beds in the main acute-care hospital, and 77 licensed beds in a separate psychiatric facility. RUHS has 12 operating rooms, a helipad located directly adjacent to the Trauma Center, and state-of-the-art digital radiology services, including magnetic resonance imaging (MRI) and computerized tomography (CT) and all single bedrooms. There are also adult, pediatric and neonatal intensive care units, a birthing center and complete pulmonary services including hyperbaric oxygen treatments. The award-winning RUHS is well designed and equipped to provide the latest in healthcare through the 21st century and beyond.
Pediatric specifications
20 inpatient pediatric beds with more than 1300 admissions per year
8 PICU beds with more than 300 admissions per year
32 NICU beds with more than 500 admissions per year
Outpatient clinic has more than 8,000 visits annually serving a fully underserved population with 100% assisted insurance population. The clinic is located on the first floor of the hospital so it is easily accessible. 
Our general clinic houses the Loma Linda pediatric subspecialists for their monthly clinics at RUHS. Each specialty has 2-4 clinic days a month.  While you are not assigned to their clinic, the specialty attendings are a great resource and readily available.  Specialty clinic months are done at Loma Linda University Children's Hospital for your block months.
General Facility
Level II Adult & Pediatric Trauma Center
362 Single Patient Rooms (Hospital)
77 Licensed Beds (Inpatient Treatment Facility)
12 Operating Rooms
Intensive Care Units (Adult, Pediatric and Neonatal)
Pharmacy with Clinical Pharmacist on Site
Complete Radiology Services including MRI & CT Scans
Occupational & Physical Therapy Services
Complete Clinical Laboratory Services
Complete Pulmonary Services including Hyperbaric Oxygen Treatments
Complete Diagnostic Services including EEG, EKG, and Echo
Full Pediatric Services
Birthing Rooms
Emergency Room and Trauma Center
24 Hour Physician Staffing
Adjacent Helipad
Immediate OR Access
Abuse Services
Child Assessment Team (CAN Team)
Elder Abuse
Drug Endangered Children
SART (Sexual Assault Response Team)
Childhood Injury Prevention Center