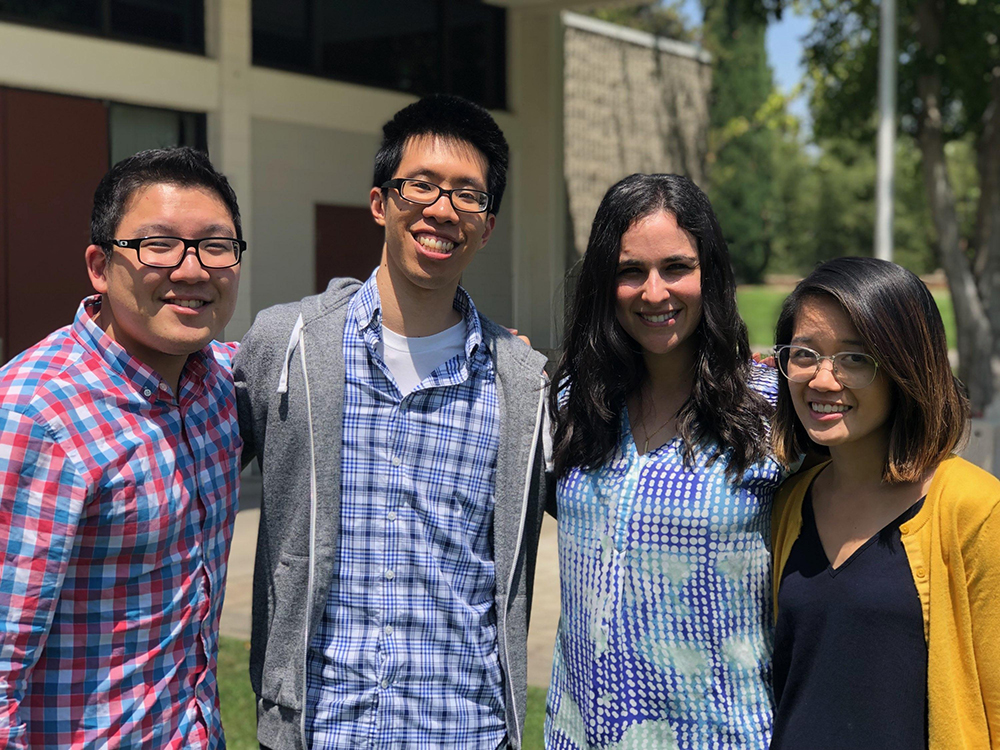 Andrew, Joshua, Rachel, Tiffany LLU Pediatric Chief Residents 2018-2019
Applicants often ask what makes Loma Linda unique. Here are a few things from a chief resident's perspective.
The People
At Loma Linda we practice whole person care. We take their culture background, religious preference and ethnicities as seriously as we do their past medical history. The people that work at Loma Linda are committed to the mission of "making man whole."
The Education
Our patients are the best teachers. In addition to quality patient care, our clinical and didactic curriculum provides a high-level knowledge base. We learn through bedside family-centered rounds, dedicated noon teaching conferences, simulations, and rotations through subspecialty clinics. In addition to being learners, our residents become outstanding teachers. Our graduates frequently tell us how well prepared they are as new providers or entering subspecialty fellowships. Our primary care track at Riverside University Health System is available for those with a passion for pediatric primary care.
The Residents
The camaraderie built between residents during and outside of work hours is what makes our training enjoyable and fosters lifelong friendships. Residents frequently hang out together after work going to restaurants, night markets, playing in intramural sports, and more.
The Patients
We are the only separately licensed children's hospital in the largest county in the United States covering 20,000 square miles. Our residents are essential in the care of a variety of acute and chronic pediatric conditions.
There is more to Loma Linda than what we can put in this letter. Please explore this website and see what Loma Linda is really about. Feel free to contact the chief residents if you have more questions. All the best on your journey to find the perfect match, and we hope that you choose us in reaching your goal to being an exceptional Pediatrician!